Multicolor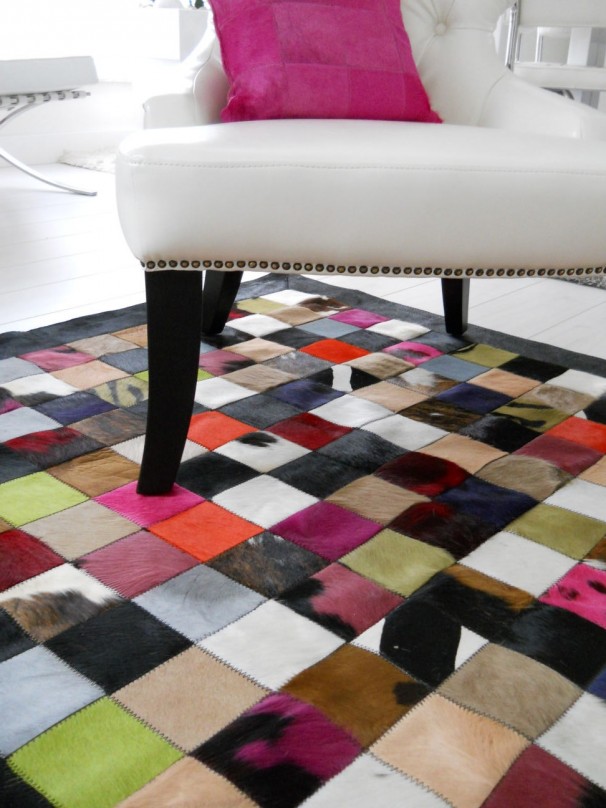 The Multicolor collection are rugs made of hand-stitched natural and dyed Normandy cowhides. They are available in a mixed standard version with or without a black border, but you can also give your imagination free rein and choose from the color palette shown at the bottom. You have purple curtains? Then you can ask, for example, to put more purple pieces in the patchwork carpet. You absolutely dislike orange; you may request to not use orange.
You can also create your very own color palette. Just mention it in your comments when ordering or send us an e-mail in advance.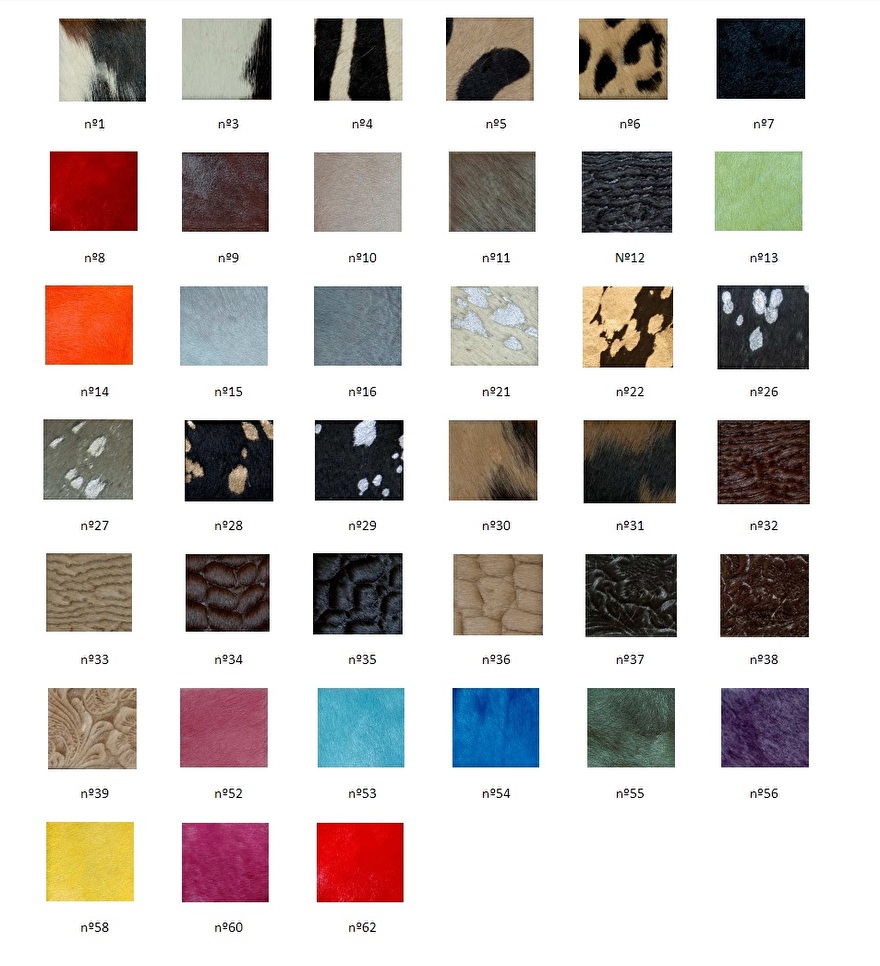 The patches in this carpet are only available in 10 x 10 cm. However, you can choose between with or without a border and you can also set the width and color of the border. And there's even a striped version that you can also compose to your wishes.

There are always several standard sizes in stock, but due to the extensive possibilities with this collection people often choose to customise, also because of the short delivery time which is for this collection only +/- 3 weeks.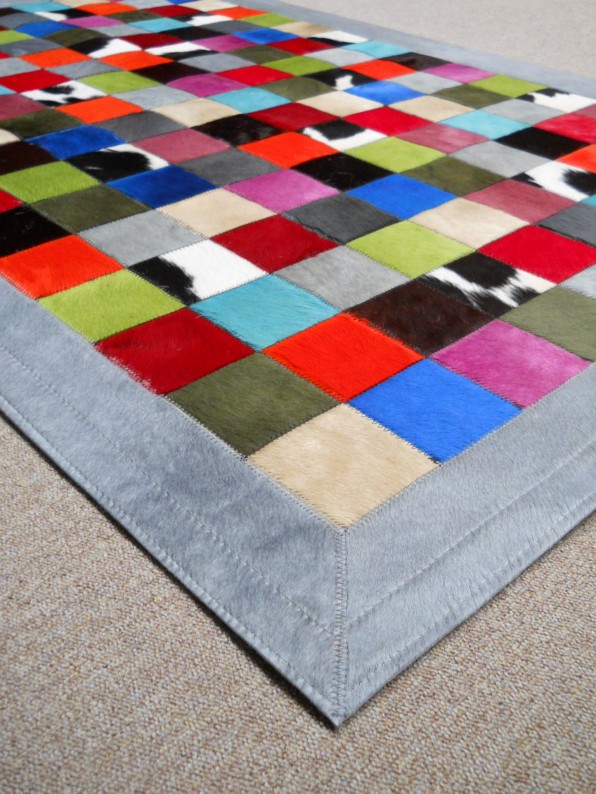 This collection has no felted backing but is edged on the bottom sides with a black collar. Advantages of this is the natural anti-slip of the skin. Each dimension is possible, provided that account is taken of the 10 x 10 cm of the patches