Suzani
Suzani is a type of embroidered and decorative tribal textile mainly made in Tajikistan, Uzbekistan, Kazakhstan and other Central Asian countries. The name derives from the Persian Suzan which means needle; as suzanis are hand embroidered.
Suzanis usually have a cotton (sometimes silk) fabric base, which is embroidered in silk or cotton thread. Suzanis are often made in two or more pieces, that are then stitched together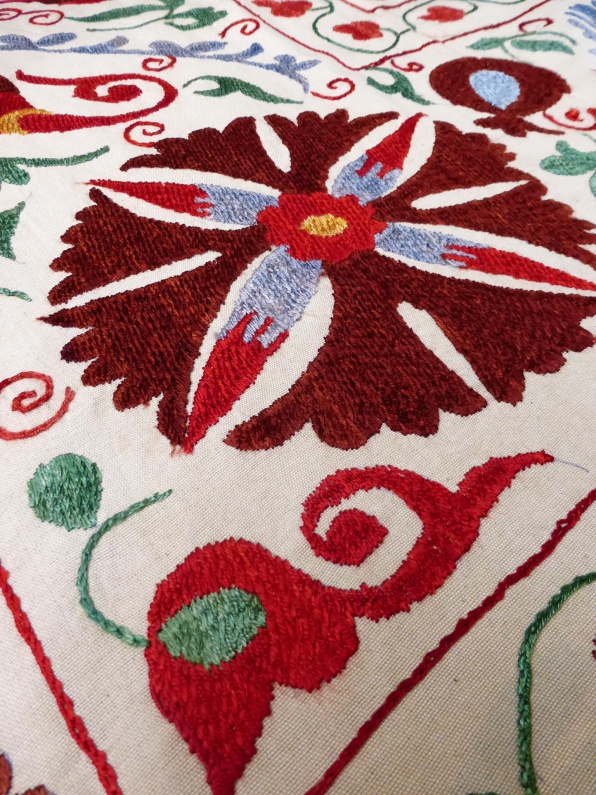 Popular design motifs include sun and moon disks, flowers (especially tulips, carnations and irises), leaves and vines, fruits (especially pomegranates), and occasional fish and birds.
Suzanis were traditionally made by Central Asian brides as part of their dowry, and were presented to the groom on the wedding day. The story of each of these suzanis is as rich as their colors, as intricate as the designs that cover their surfaces.
Most of our suzanis are embroidered silk on cotton, unless otherwise mentionned. These very decorative and colourfull textiles make great wall hangings, tablecloths or bed covers.
Dry clean only.