Heidesnucken Sheepskins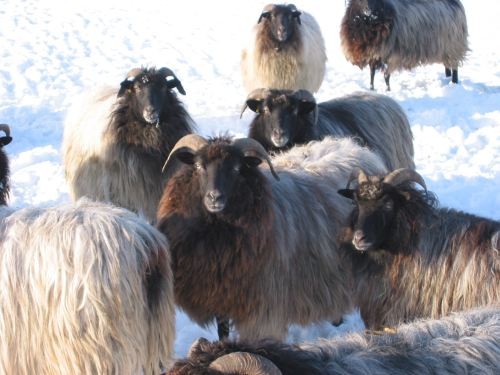 The in Germany better known as `Nordländische Schnücken` are the oldest sheep breed from Middle Europe. You can recognise them by their long black-grey-beige coat and horns.
They still live today on the German Lüneburger Heath. Lambs are born black and as they age their coat lightens. The darker the coat; the younger the animal. Both the male and the female have large horns.
At the moment we unfortunatelly don't have any available.
Languages
Important
In order to delay the spread of the corona virus our showroom will be temporarily closed untill April 19th.

Online orders within Europe currently proceed without problems and are shipped as normal. We currently unfortunatelly can't ship to other continents. We do can reserve items for you if you wish.

You can also always still reach us through e-mail or social media.