The Fading World
Building on the successful Vintage collection there is now the Fading World collection. The antique look is available in rich faded colors.
They are available in different colors and are woven on a Jacquard Wilton loom in a combination of wool and cotton chenille with an anti-slip backing. Every rug is available in six standard sizes .
Perfectly suited for very contemporary as well as traditional interiors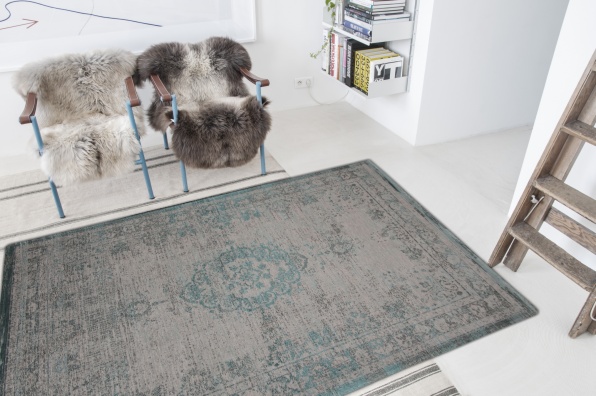 80 x 150 cm = 166 €
140 x 200 cm = 388 €
170 x 240 cm = 565 €
200 x 280 cm = 776 €
230 x 330 cm = 1052 €
280 x 360 cm = 1397 €
Delivery time is between 10 to 14 business days. Unless they are in stock in the showroom; then they can be shipped immediatelly. Very occasionally a popular colour or size may still be on the loom and delivery time can take a bit longer. When in doubt; get in touch and we'll check the exact availability for you.