Toro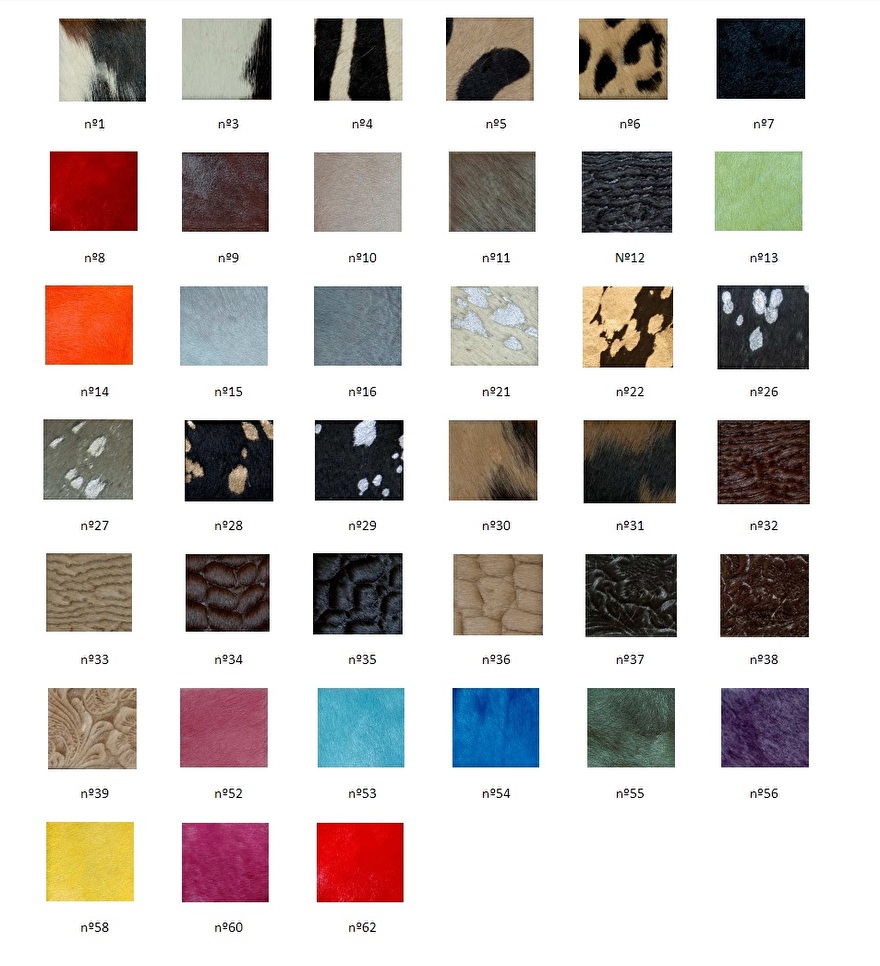 The Toro Collection are rugs made of stiched Normandy cowhides. They are available in a wide range of natural, dyed and printed cowhides. Examples of the colours you can find in the colour chart on the right. With this collection you can really design your very own special rug!
Patches are available in 10 x 10 cm, 15 x 15 cm, 20 x 20 cm, 30 x 30 cm and even bigger upon request. Stripes is also possible. You can choose whether to have it with or without a border and even the size of the width of the border. There is a wide range of standard sizes, but very often we make custom sizes, partly due to the very short delivery time of only 3 to 4 weeks.
This collection doesn't have a backing on its back but these type of hides are very thick and of a very good quality which doesn't need a backing. They do have a strong black tape on the sides that prevent the rug from curling up. Advantage of this is also that the rug has natural anti-slip qualities.
If you wish to make a custom order; please get in contact through e-mail and we'll work out the right rug together with you!
Red Harmony

The design is a red combination but you can make it in lots of different colour combinations.

€ 756,00

Design Border Black

This design is a black rug with a double white border, but it is possible to have it in a wide variety of colour combinations. For example: green rug with white border, brown rug with beige border, red rug with black border, etc.…

€ 279,00

Blanca

These carpets are made of natural white hides. Be aware that there can be slight natural colour changes.

€ 1.008,00