Blizzard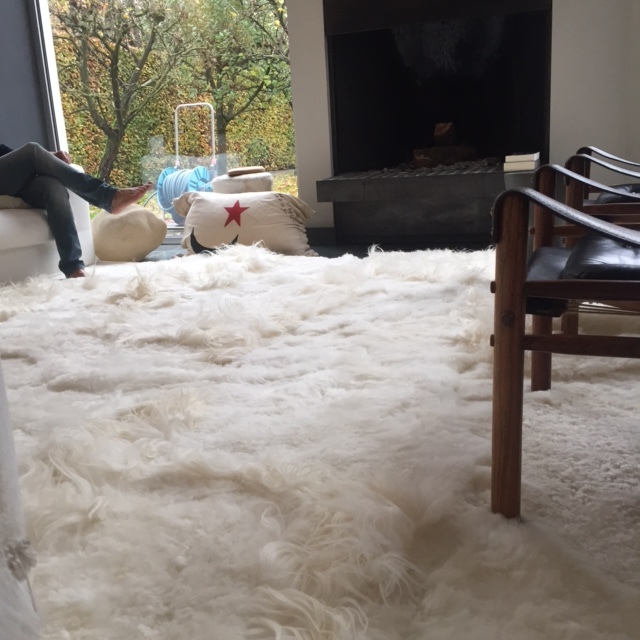 The Blizzard is a patchwork rug made from all sorts of different types of sheepskin that are stitched together. The rug is characterised by the alternation of 3 different hair lengths; 2,5 cm, 5 cm and up to 10 to 20 cm. Some parts may be slightly curly.
The sizes are approximate due to the borders of the rug having a natural organic shape and some parts of it having a long coat. There can always be a difference of up to 10 cm. By nature these rugs always slightly differ one from another.
Also available in natural black, dyed grey, beige and grey-black.
Custom sizes are possible.

Current delivery time: 6 to 8 weeks (depending on size).
Do check out our pages with readily available rugs. Sometimes we have some sizes on stock for immediate delivery and you can find them on these pages.