Sheepskin Bean Bags.
Our cozy bean bags are made of 100 % genuine sheepskin. They are available in a variety of natural colors and dyed colors, as well as various hair lengths, ranging from 5 to even 20 cm long.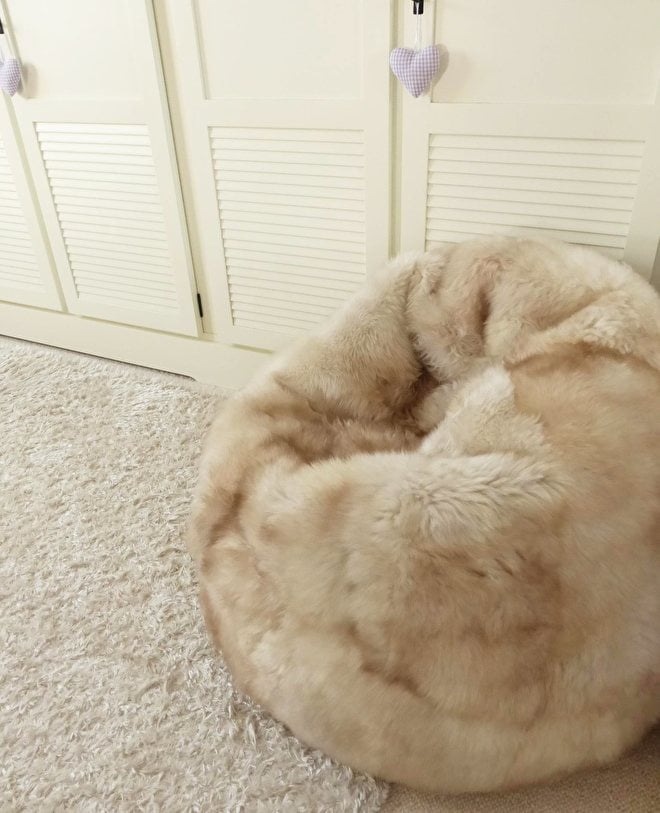 They're soft and warm to sink blissfully into. They are 80 to 110 cm wide and 30 to 80 cm high; depending on how they are shaped. This makes them a beautiful medium-sized bean bag and the perfect size for both adults and children.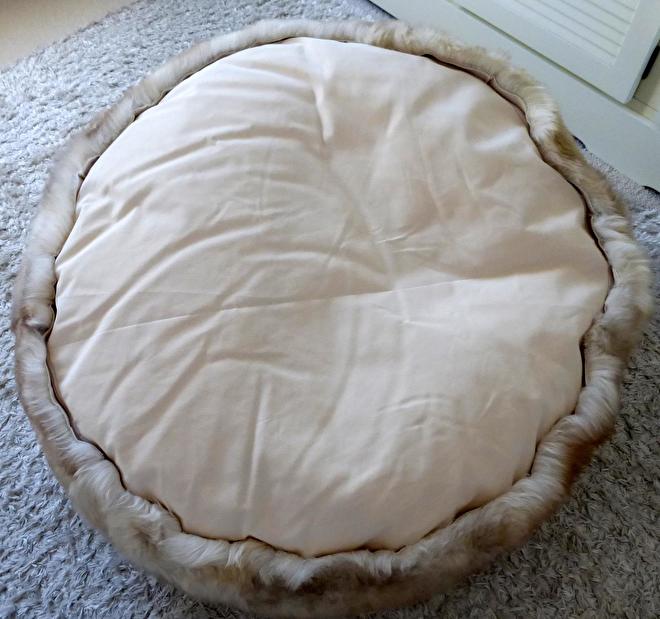 The filling consists of a sturdy bag with styrofoam balls. There is a zipper so that adding more is possible.
As good as any color is always in stock. If temporarily not in stock then the delivery period is +/- 2 to 3 weeks.