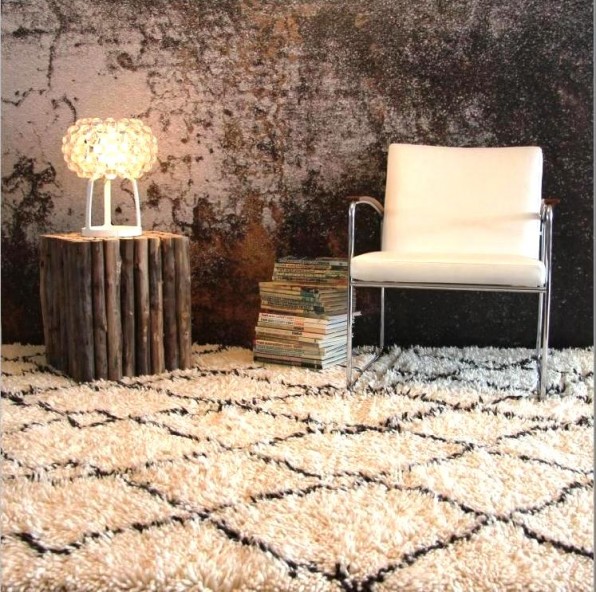 Beni Ouarain Rugs
Beni Ouarain rugs are authentic Berber rugs from Morocco, especially the region of the Middle Atlas Mountains, with as the center the village of Beni Ouarain. In close collaboration with weavers from different villages a number of original tribal designs are used in this collection. They are made of high quality wool and natural wool colors. The most typical color combination is an ivory background with brown-black or gray designs. Even the warp and weft yarns are made of 100% wool. The wool pile yarns consist of torsade yarn, after tying the rug is washed with soap and then dried in the sun. This process makes the rug turn wonderfully soft.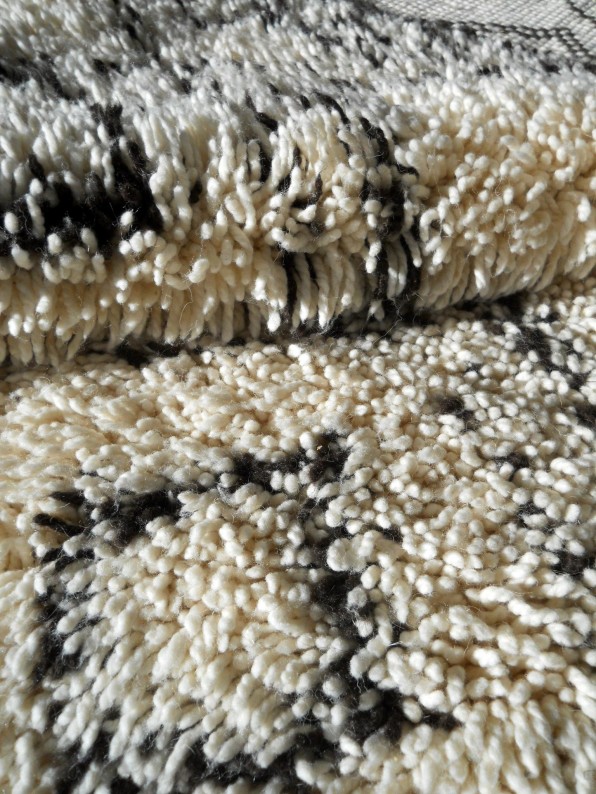 The primitive, naive and folk designs make them perfectly suitable for today's modern minimalist interiors.
The standard dimensions are 150 x 200 cm, 170 cm x 240, 200 x 250 cm, 200 cm x 300, 250 cm x 300, 250 x 300 x 350 cm and 400 cm. They come standard with no fringes on one side and on the other side a long braided fringe.
Custom sizes are possible with an additional 15% surcharge. If you wish, you can also make your own design in a rug. Depending on the design there might be an additional surcharge.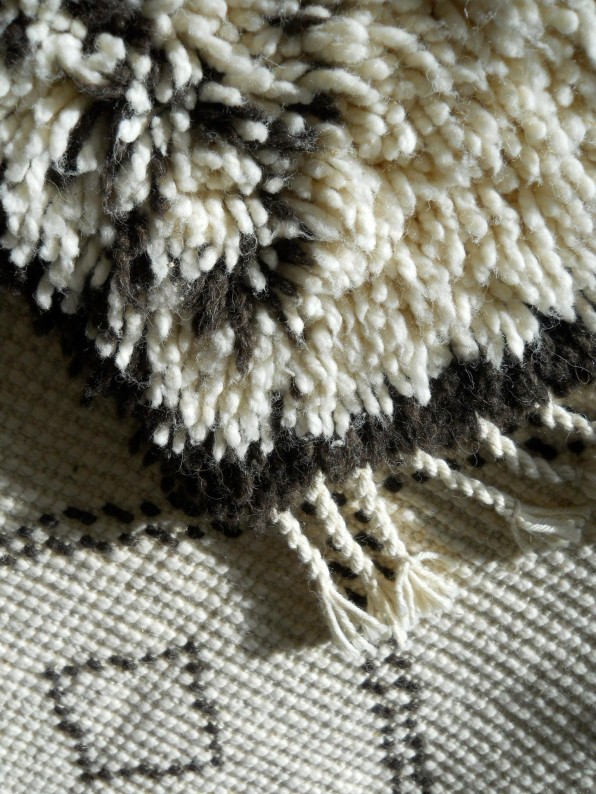 Although the designs are standard we work with 100% natural products which are hand knotted by different weavers. Colors, patterns and sizes can therefore differ very slightly and give each their own charm. Each carpet therefore is somewhat is unique.
The size 170 x 240 cm is almost always in stock. In all other cases a delivery period of +/- 12 weeks must be taken into account, unless you see indicated that an item is on stock.
Once in a while we have vintage pieces available. You will find them here in the list underneath shown with their unique sizes.