Coloured Cowhides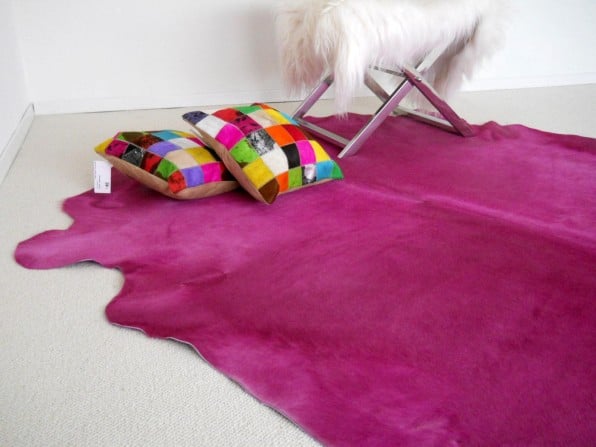 Our dyed cowhides are available in a wide range of different colours. Dimensions are approximately four square meters. Whether you choose for a neutral or a vivid colour; they will most certainly be an eye-catcher in the room.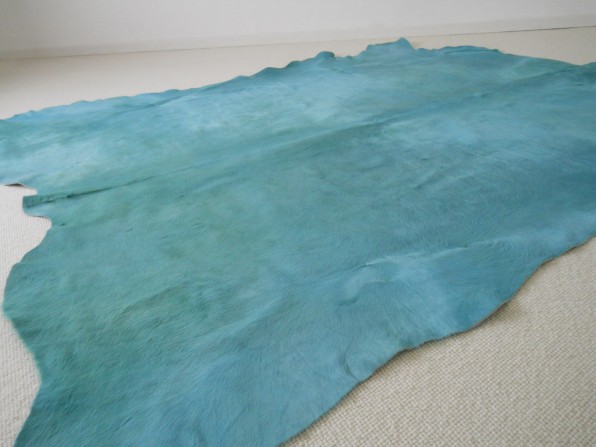 They are made of big white cowhides that are being dyed. The leather is of a very good thick quality. Most hides even weigh between 7 to 10 kilogram.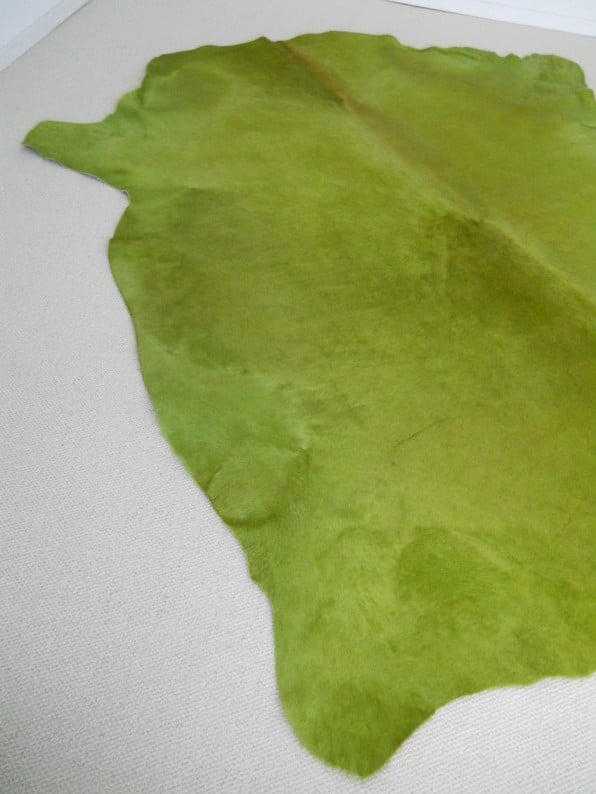 There can be slight colour differences because each cowhide has a slightly different colour base to begin with. A colour may seem slightly darker on areas with slightly more beige hairs for example. This is normal and part of a natural product.
A delivery time of about 21 days should be taken into account when not in stock.
Red Cowhide

Size: +/- 4 m²

Delivery time: +/- 21 days

€ 588,00

Natural White Cowhide

Size: +/- 4 m²

Delivery time: depending on availability as they are quite rare.
Please get in contact before buying to have an approximate estimate of the delivery time.

€ 625,00
Languages
Important
Online orders within Europe currently proceed without problems and are shipped as normal. We currently unfortunatelly can't ship to most countries outside Europe due to the coronavirus crisis.
Update 09/05: As from May 12th we can ship again to The US, Canada, Russia, China & Brasil