Metallic Cowhides
Our metallic cowhides have a very glamourous look to them and are available in six standard colours. However it is possible to order other colours. For example: silver on yellow, gold on orange, silver on turquoise, etc. Just send us an e-mail with your request!
Technique: the hides are first being dyed and then on some spots the hairs are removed with an acid on which later silver, gold or bronze is put.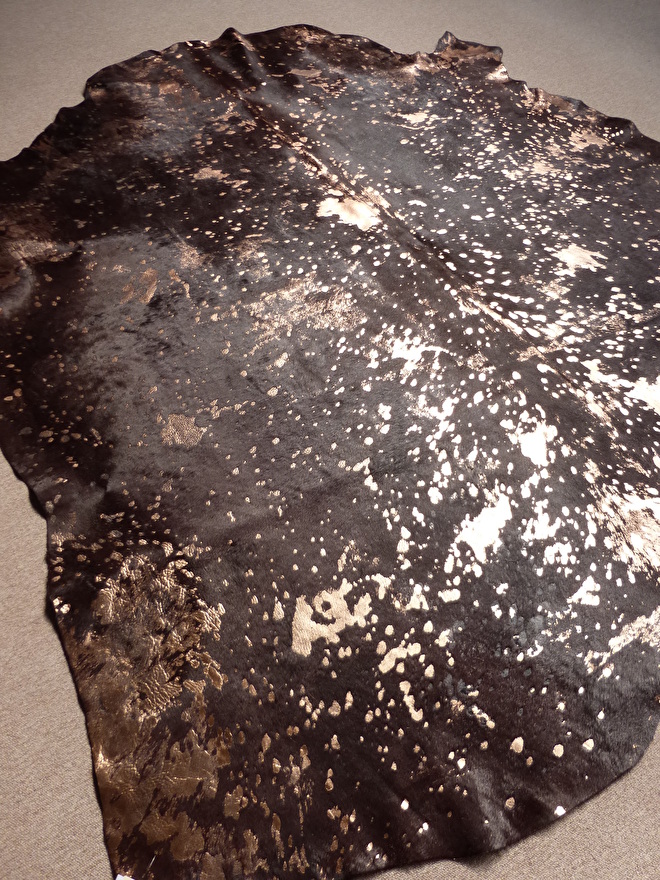 Also available as patchwork rugs in diverse combinations; all-over metallic look, metallic border, chess-pattern, etc.
A delivery time of +/- 21 days should be taken into account when not in stock. Special requests might take up to one month extra time.