Impala Skins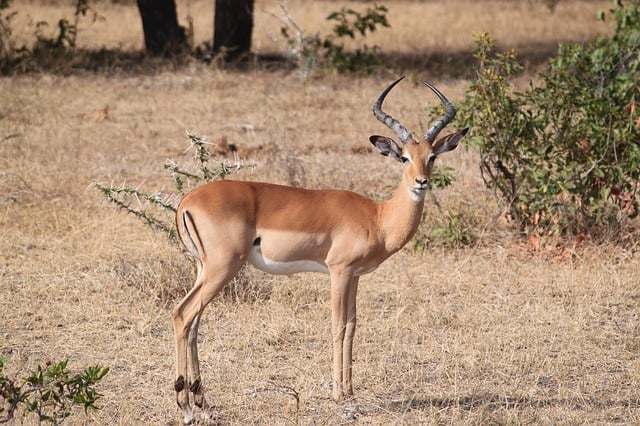 Impala or rooibok (Aepyceros melampus ) is one of the most common antelope species in Africa south of the Sahara. Impala is a slender, medium-sized antelope with a long neck. The coat is reddish brown or tan in color, lighter on the shoulders, neck and head and the lightest on the lower part of the flanks. The belly is white, as well as the throat, chin, upper lip, eyebrows and insides of the ears. The top of the ears is black, as well as the nose.
Also, there runs a vertical black stripe on the rear of the tail and a stripe on the upper side of the tail. On the back legs, above the heel, there is a plume of long, black hair.
There are also black impalas, however, these are very rare and are rarely seen in the wild.
Temporarily out of stock
Languages
Important
In order to delay the spread of the corona virus our showroom will be temporarily closed untill April 19th.

Online orders within Europe currently proceed without problems and are shipped as normal. We currently unfortunatelly can't ship to other continents. We do can reserve items for you if you wish.

You can also always still reach us through e-mail or social media.