Big Goatskins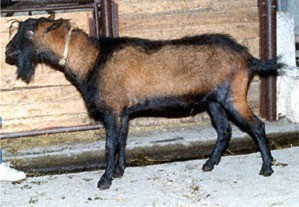 Our big goatsskins come mostly from Alpine goats originating from the French and Swiss Alps. They are most commonly used for milk production. They have a relatively short coat. The most common colour is brown with a black line on the back. But they can basically come in any pattern and colour.
Languages
Important
In order to delay the spread of the corona virus our showroom will be temporarily closed untill April 19th.

Online orders within Europe currently proceed without problems and are shipped as normal. We currently unfortunatelly can't ship to other continents. We do can reserve items for you if you wish.

You can also always still reach us through e-mail or social media.