Icelandic Sheepskin Rugs.
These rugs are made from Icelandic sheepskins that are stitched together. In contrast to other sheeps breeds these sheep have very long hairs. They can reach up to 15-20 cm. Because of this length the hairs do not stand in a certain direction but instead lay in different directions.
They are available in several colours; the natural colours white, black, black and white spotted, grey and rusty brown. There are also 4 dyed versions; silver grey, grey with black tips, white with black tips and copper brown.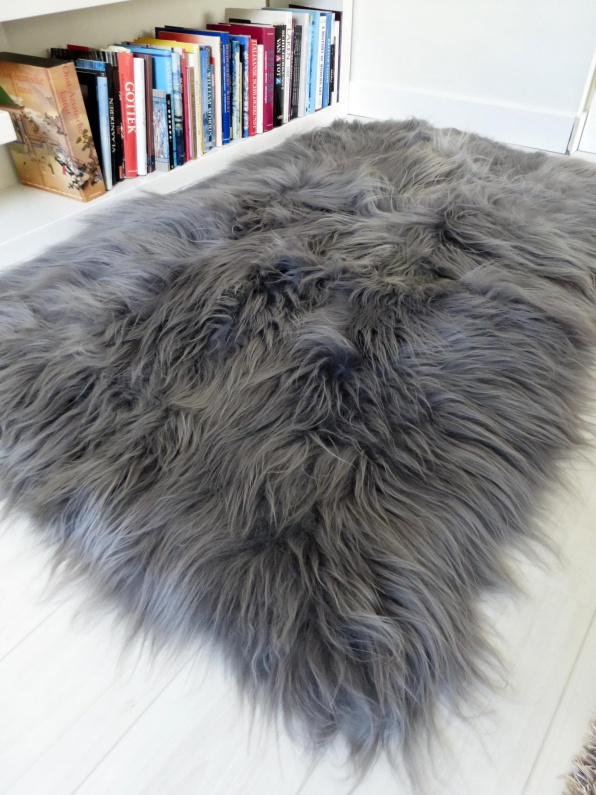 They are available in a number of standard sizes:
110/120 x 160/180 cm (3 skins)
120/130 x 200/210 cm (4 skins)
140/150 x 200/210 cm (5 skins)
170/180 x 200/210 cm (6 skins)
200/210 x 220/230 cm (8 skins)
Custom made is possible.
These measures are approximate because they are natural products and the natural shape is somewhat kept. This implies that the edges are not completelly straight which adds extra character to the rugs.
They don't have an extra backing because the nude leather provides a natural anti-slip. They are best maintained by brushing them once in a while with a pet brush.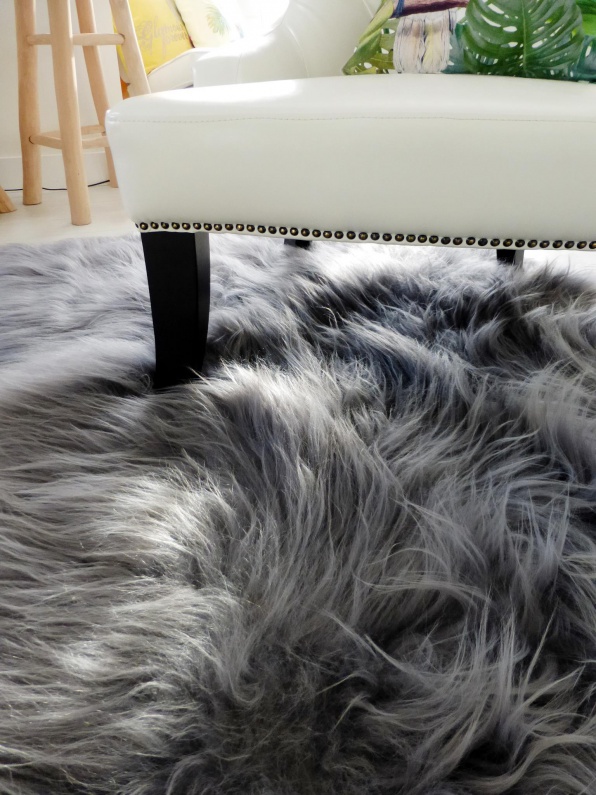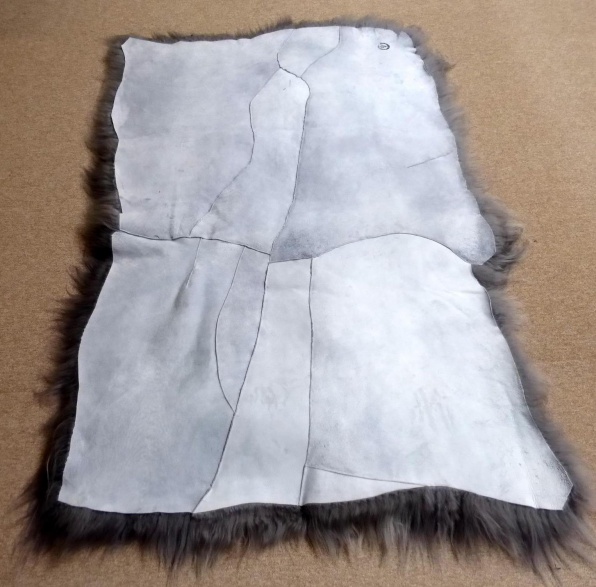 Rough and still soft they are gorgeous on the floor, a bench or a bed.
The pictures here are all displaying the colour silver grey. On the left you can see the backside of a rug.
Delivery time is always 2 to 3 weeks, also for custom made rugs. Some sizes however are quite often in a few colours on stock and ready for immediate delivery. You can find them on these pages: http://www.rugsandhides.com/c-1395137/readily-available-patchwork-rugs/ .
For custom sizes it is recommended to get in contact with us because for each size we need to check how many skins migth be needed and if they are available.