Sheepskin Rugs
This collection is made from genuine sheepskin and available in different sizes and colours.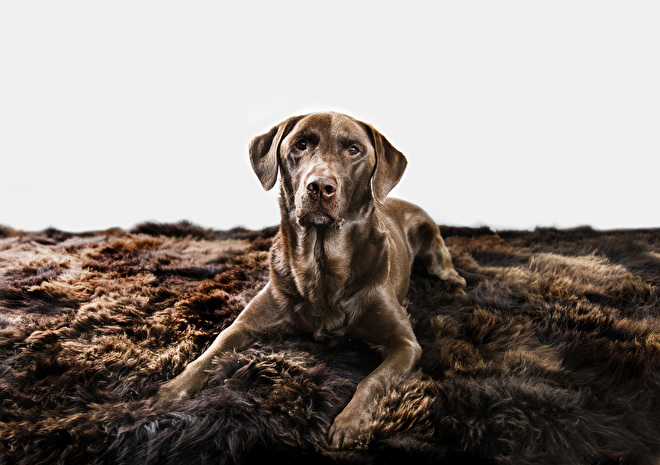 These rugs are made from different types of sheepskin. Some carpets have an organic shape, while others have straight borders. The hair length in general is between 3 and 5 cm.

Do check out our page with readily available rugs. There you will find our current stock we have on offer. Sometimes we have colours or sizes listed there that are not shown on this page.
Custom sizes are only possible for the shorn rugs and some other types on request.
Be aware that these are natural products and every rug can slightly differ from another. It's what makes them unique!
Sheepskin Double Extra Large

Size: +/- 65 x 210 cm.

Nothing beats stepping out of bed onto a cloud of soft sheepskin!

They are not photographed individually as they are very alike and only differ a few centimeters.

€ 145,00

Round

Delivery time when not in stock: 2 to 3 weels

Custom sizes possible.

€ 220,00

Blend Shorn Sheepskin Rug

These sheepskin rugs are made from shorn Icelandic sheepskins. The color 'blend' is a combination of natural white, beige and light gray colored sheepskins. It is a natural product; color variations may occur. The patches are all…

€ 189,00

Spotted Shorn Sheepskin Rug

These sheepskin rugs are made from shorn Icelandic sheepskins. The color 'spotted' is a combination of natural white, black and white-black colored sheepskins. It is a natural product; color variations may occur. The patches are…

€ 168,00

White Shorn Sheepskin Rug

These sheepskin rugs are made from shorn Icelandic sheepskins. The color 'white' is a combination of natural white colored sheepskins. It is a natural product; very slight color variations may occur. The patches are all 20 x 20…

€ 168,00

Grey Shorn Sheepskin Rug

These sheepskin rugs are made from shorn Icelandic sheepskins. The color 'grey' is a combination of rare natural light and dark grey colored sheepskins. It is a natural product; color variations may occur. The patches are all 20 x…

€ 225,00

Grey Shorn Sheepskin Rug, 120 x 170 cm

Also available in different sizes. Do contact us for a price quotation.

These hides are dyed. Be carefull when exposing it to direct sunlight. Colours may fade slightly after a while.

Delivery time is +/- 2 to 3 weeks

€ 415,00

Sheepskin Rug Natural Mix, 150 x 210 cm

Possible in other sizes.

This is an example picture; due to these rugs being natural products they can differ slightly from the example picture.

Delivery time: 2 to 3 weeks.

€ 875,00

Sheepskin Double Large +170 cm

Size: +/- 65 x 180 cm.

Nothing beats stepping out of bed onto a cloud of soft sheepskin!

Multiple sheepskins on stock. They are not photographed individually as they are very alike and only differ a few centimeters.

Delivery…

€ 125,00

Grizzly

A sheepskin rug made from brown sheepskins in diverse shades with a natural organic shape.
Each rug is different which makes every piece unique. Photos are example pictures.
Delivery time: 3 to 4 weeks (also for custom…

€ 550,00