Namada
The Namada rug is developped as an outdoor rug, but can be used inside the home as well. It is a very colourfull rug with some Moorish influences. Guaranteed to brighten up any space! It is available in an orange and in a blue version. Available sizes are 160 x 230 cm, 200 x 290 cm and 240 x 340 cm. Custom sizes are not possible.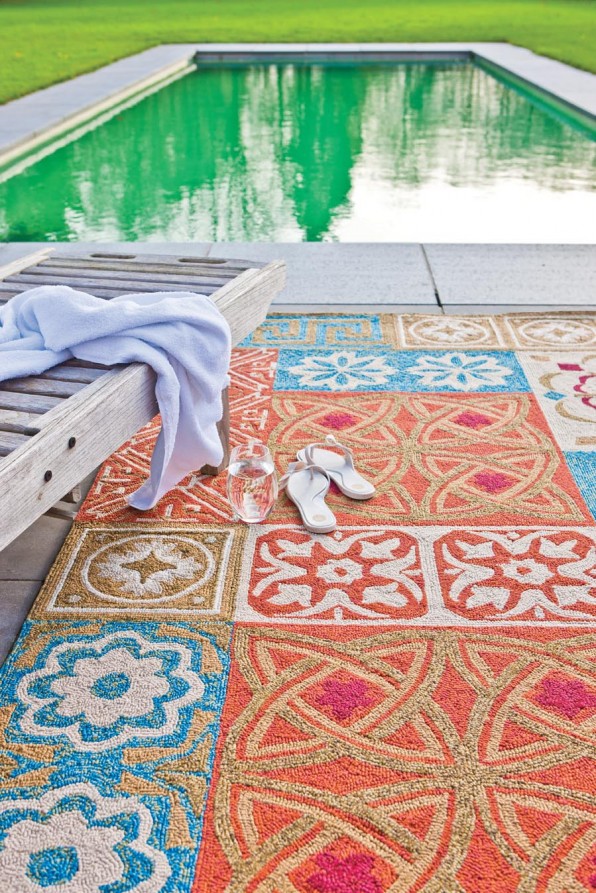 When not in stock there is a delivery time of +/- 7 to 10 business days.
Material: 100% polypropylene, 6 mm thick.