Namada
The Namada rug is developped as an outdoor rug, but can be used inside the home as well. It is a very colourfull rug with some Moorish influences. Guaranteed to brighten up any space! It is available in an orange and in a blue version. Available sizes are 160 x 230 cm, 200 x 290 cm and 240 x 340 cm. Custom sizes are not possible.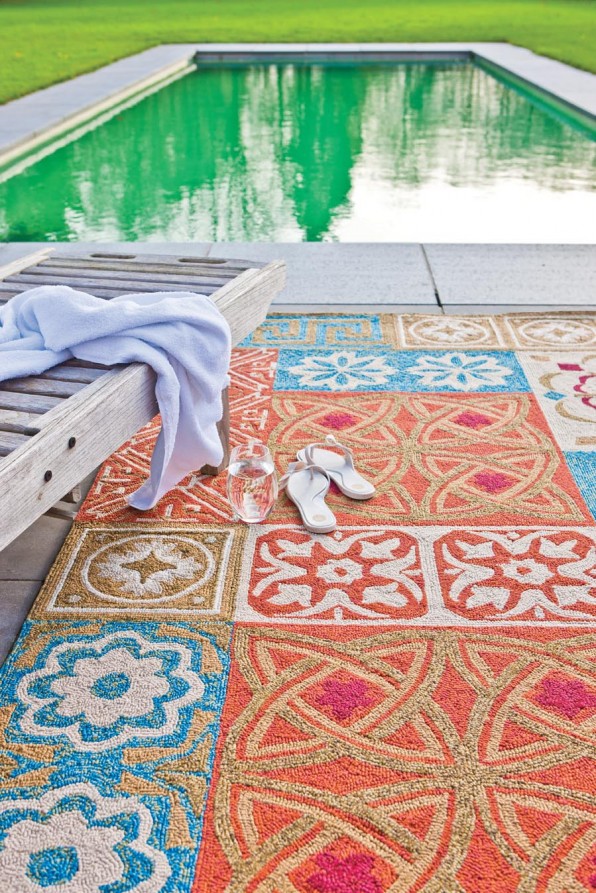 When not in stock there is a delivery time of +/- 7 to 10 business days.
Material: 100% polypropylene, 6 mm thick.
Languages
Important
Online orders within Europe currently proceed without problems and are shipped as normal. We currently unfortunatelly can't ship to most countries outside Europe due to the coronavirus crisis.
Update 09/05: As from May 12th we can ship again to The US, Canada, Russia, China & Brasil