Namada
The Namada rug is developped as an outdoor rug, but can be used inside the home as well. It is a very colourfull rug with some Moorish influences. Guaranteed to brighten up any space! It is available in an orange and in a blue version. Available sizes are 160 x 230 cm, 200 x 290 cm and 240 x 340 cm. Custom sizes are not possible.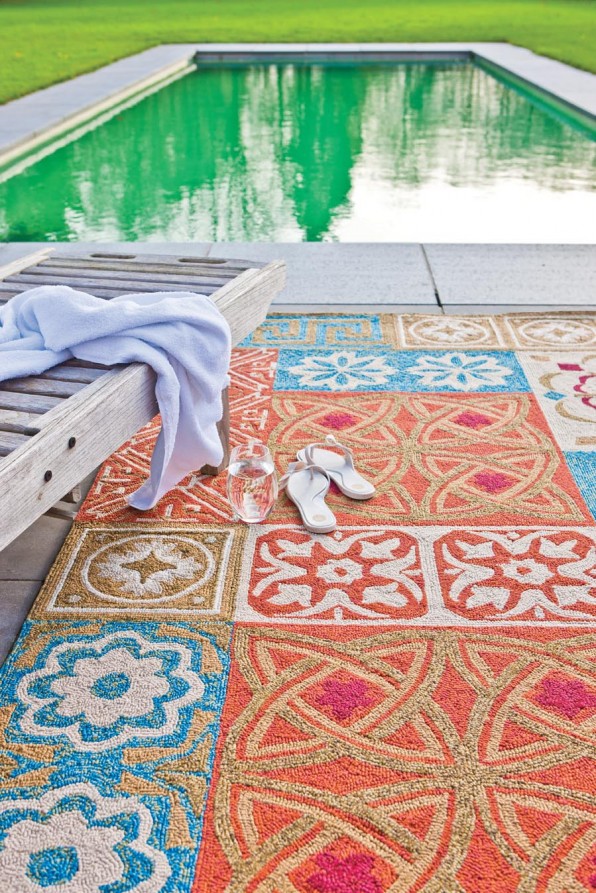 When not in stock there is a delivery time of +/- 7 to 10 business days.
Material: 100% polypropylene, 6 mm thick.
Languages
Important
In order to delay the spread of the corona virus our showroom will be temporarily closed untill April 19th.

Online orders within Europe currently proceed without problems and are shipped as normal. We currently unfortunatelly can't ship to other continents. We do can reserve items for you if you wish.

You can also always still reach us through e-mail or social media.